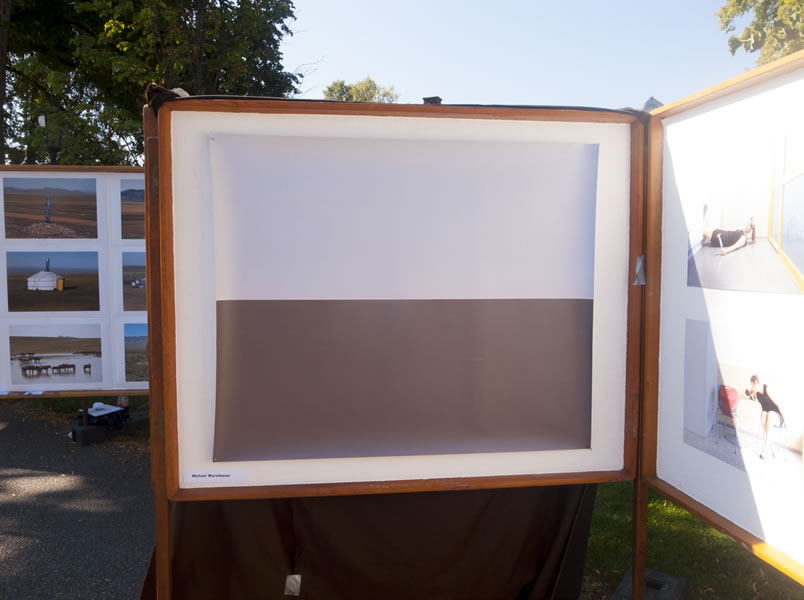 12:04, just after the 'opening' of Fotografiets dag. The bottom half of image had been exposed to sunlight previous to this exhibition.
The top half of the image undergoes colour changes typical for unprocessed b/w paper. Cream white to start with -
at this stage a hint of light blue.